Meet the Dentists
Heather Dubitsky-Timchak, DMD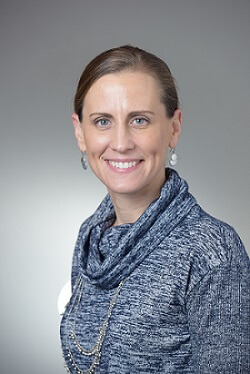 After completing her undergraduate education with a Bachelor's of Science degree in Neuroscience at Fairfield University, Dr. Heather Dubitsky-Timchak continued her graduate dental education at the University of Medicine and Dentistry in New Jersey. During her time there, Dr. Heather received numerous awards and honors. Upon graduating in the top of her class in 2003, Dr. Heather was elected to membership in Omicron Kappa Upsilon Dental Honor Society, a society extremely limited to those who distinguished themselves with "excellence in scholarship while demonstrating exemplary traits of character." After receiving her DMD, Dr. Heather joined her father's dental practice in 2003. In 2011, she purchased the practice and assumed the new name, Dubitsky Family Dental.
Dr. Heather sets herself apart from most dentists in that she approaches oral health by practicing complete care dentistry, a concept she learned through her extensive and continued commitment to advanced education. Dr. Heather spends countless hours each year traveling around the country, furthering her understanding of all aspects of complete care dentistry, including endodontics (root canals), dental implants, cosmetic dentistry, oral medicine, TMJ disorders, and complex restorative cases (full-mouth rehabilitation). In fact, the state licensing board requires dentists to receive a minimum of 40 continuing education credits every two years, however Dr. Heather routinely completes double that amount every single year. Dr. Heather strongly emphasizes early detection and prevention and is trained to identify signs of dental problems before symptoms and damage become evident. Dr. Heather carefully examines each patient and develops a customized treatment plan designed to identify all current and potential issues. She also educates patients so they understand what is necessary to achieve long-term maintainable health and comfort, as well as a beautiful, natural smile.
Dr. Heather is an active member of the American Dental Association, New Jersey Dental Association, Academy of General Dentistry, Omicron Kappa Upsilon, and is a Dawson Academy Alumnae.
Aside from dentistry, Dr. Heather enjoys spending time with her husband, Louis, their two beautiful young boys, Jake and Justin, and their beloved, playful Chocolate Lab, Libby.
Paul Dubitsky, DMD